Kits
As the pioneer of home beer making kits more than 20 years ago, we boast a fast, tidy, and easy to use craft beer kit that makes for a satisfying hobby. Our home brewing kits are especially great for those just learning how to brew beer at home. In fact, many craft beer brewers are proud to tell of how they started with a Mr. Beer kit. Remember, these aren't just single-use home brew kits, we've got over a hundred recipes to keep you brewing new and delicious brews for years to come!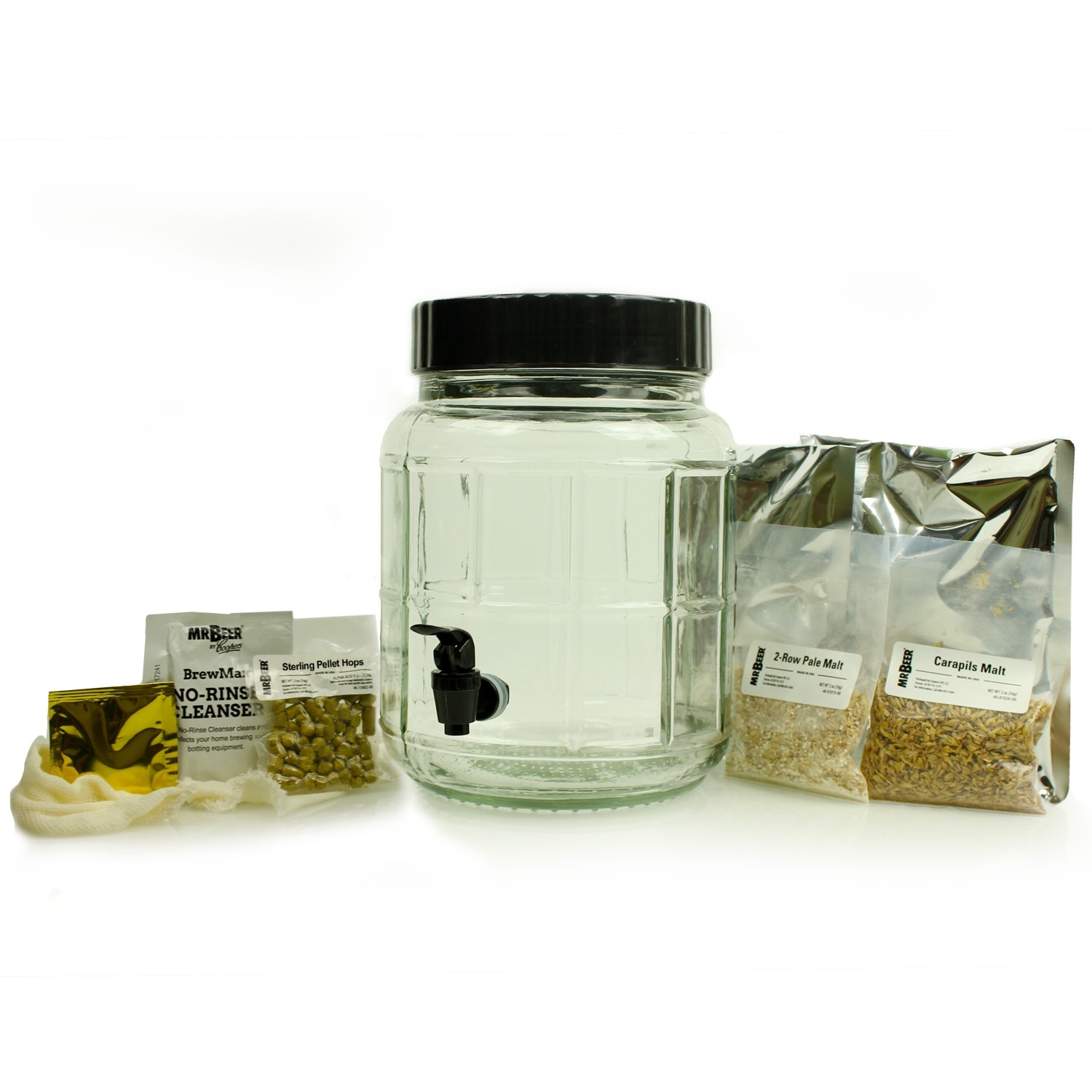 Brew & experiment with small, 1 gallon batches in our 1 Gallon Starter Kits. Watch fermentation occur in the glass fermenter. Start off on the right foot with extract and specialty grains – not all grain, not all extract, not long on time, big on flavor!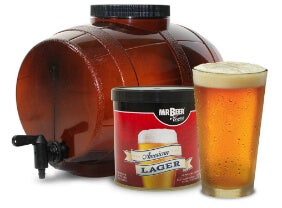 Our signature Mr. Beer fermenter, known affectionately as the LBK (Little Brown Keg), was developed for home brewing that is little on space, and big on flavor. No matter which Craft Beer Kit brewing kit you choose, we know the experience of brewing from home with Mr. Beer will be a rewarding one!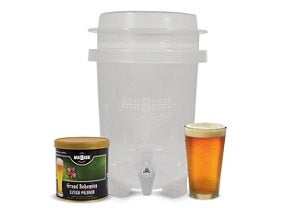 BrewMax® kits are our premium line of beer making kits. Each BrewMax® kit contains the highest quality components, including our high capacity fermenters in 2 and 6 gallon sizes. Ideal for those who know and love beer brewing at home, and want to begin brewing with fermenters that can handle higher capacities of beer, clean easier, and are built tougher.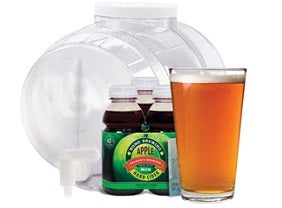 Ready to brew something carbonated and invigorating, that's outside of the box? All of our kits are designed to industry-leading standards, so you can expect the excellence in flavor and brewing simplicity our beer making kits are known for with our cider and root beer kits. Cider provides a great light or gluten-free brewing option, root beer makes for tasty alcohol-free brewing, and our hard root beer is a delicious deviation from the norm for those looking for something bolder than beer!