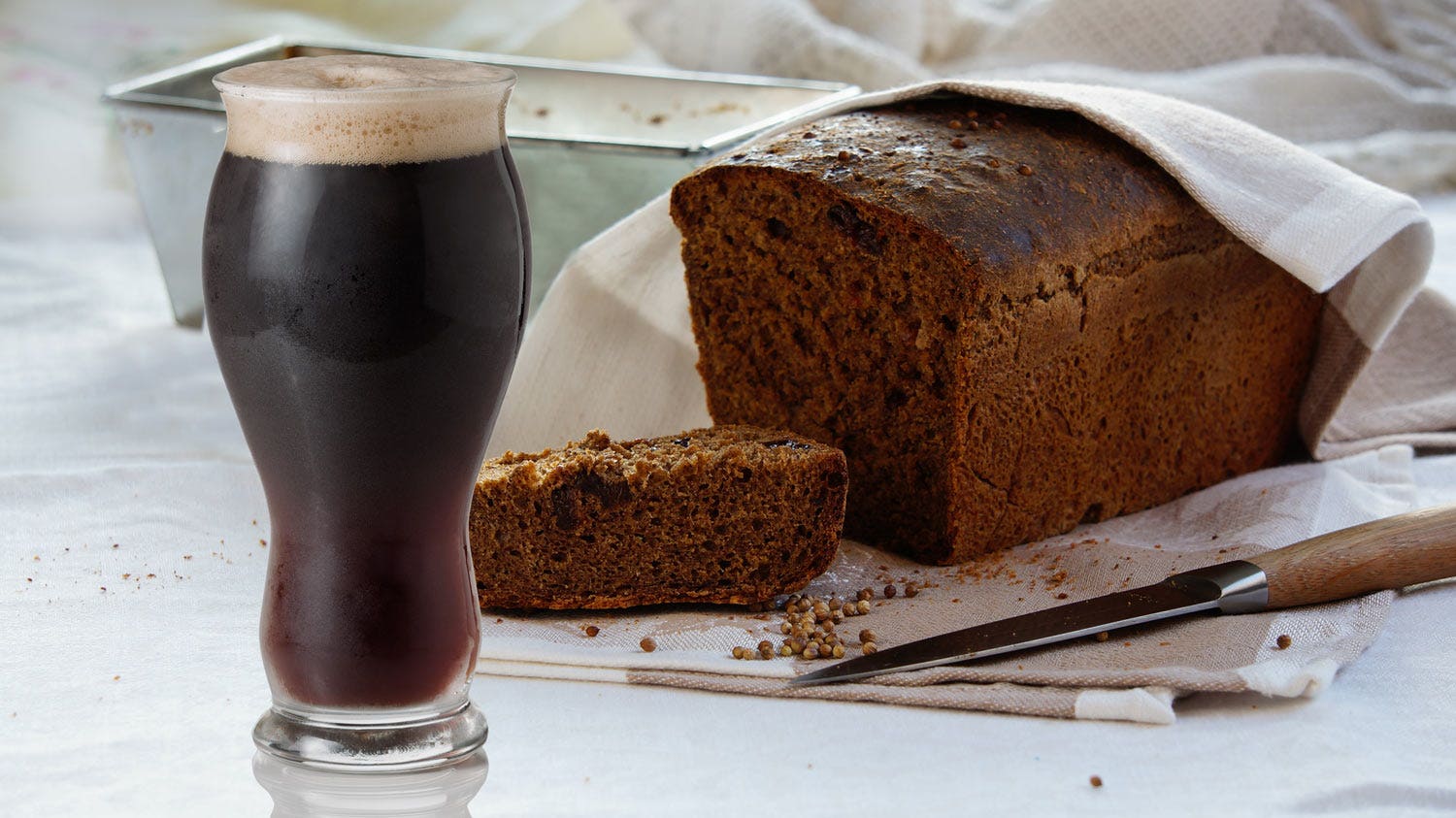 It is still technically summer for most of the world… But that does not mean can't start thinking about, and enjoying some of those fall flavors a little early, right? I wait eagerly, every year for the chance to start incorporating all those warm and comforting flavors into both my brewing and my baking! In honor of the cooler months to come, I bring you the best of both "fall" treats and BEER! So let's put on those aprons and make this DELICIOUS "Maple Stout", bread!
What you will need to make it:
1 and ¾ cups of All Purpose Flour (preferably sifted)
1 teaspoon baking soda
½ teaspoon baking powder
½ teaspoon salt
6 tablespoons of softened butter
¾ cup packed dark brown sugar
2 large eggs
½ teaspoon vanilla extract
½ cup St. Patrick's Irish stout beer (or any Stout you love, will do!)
½ cup fat-free sour cream
5 tablespoons maple syrup, divided
Nonstick cooking spray, such as pam.
5 tablespoons powdered sugar
9x5 inch loaf pan coated with Pam
How To Make It:
Preheat your oven to 350 degrees, you want it to be nice and hot!
Combine sifted flour, baking soda, baking powder, and salt, stirring well with a whisk. Set aside.
Add butter and brown sugar in a large mixing bowl; beat with a mixer at high speed until well blended.
Add eggs to the butter and sugar, 1 at a time, beating well after each addition. Beat in vanilla.
Combine beer, sour cream, and 1/4 cup syrup (that would be 4 of your 5 tablespoons), stirring well with a whisk in another separate bowl.
Beating at low speed, add flour mixture and beer mixture in alternating order, into the butter mixture in the large bowl, beginning and ending with flour mixture; beat just until combined. (this step is sometimes easier if you have someone to dump for you while you mix)
Dump your batter into the greased loaf pan and bake at 350F and bake for 43 minutes or until a toothpick, poked into the center, comes out mostly clean or with some crumbs sticking to it, but not "wet" with batter.
Allow pan to cool for about 10 minutes, before turning the loaf out onto a wire cooling rack, to cool completely.
Once your loaf has cooled, add the last tablespoon of maple syrup to the powdered sugar in a small bowl and mix it until it becomes a smooth glaze.
Drizzle this glaze over the loaf and slice it into generous portions and enjoy it with a cup of coffee, tea, or a pint of Stout! You know you want to!
The biggest issue you can expect to have with this recipe is possibly a "tightening" of the waistband of your trousers, but who's judging?! We're just "layering" for those colder months to come! Life is short, eat the cake and drink the beer!
If you make this recipe or have any questions, let us know in the comments section or contact us at customer service!
Cheers, and enjoy!
Ashley