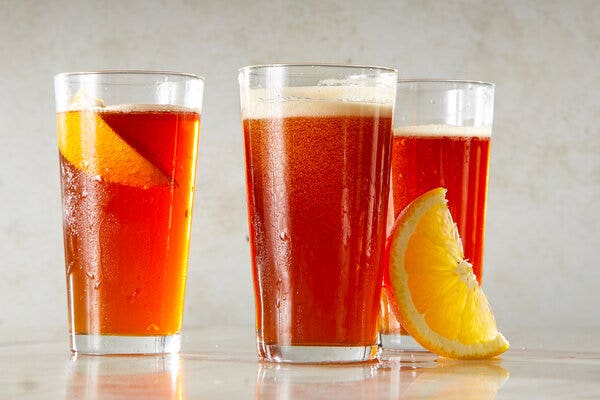 Mr. B's EASY Party Time Beer Punch
Today I have a recipe for the cooks and non-cooks alike. That's right, this little gem is SO easy and so delicious! Mr. B's Party time beer punch is a great way to incorporate your beer into an easy and refreshing beer cocktail and it makes the perfect addition to almost any meal, party or cook-out. If you can make a Mr. Beer refill, you can make this jug of boozy goodness in less than 5 minutes! What are you waiting for? Let's make some beer punch!
What You Need:
48 ounces (4, 12 oz beers) of Light-colored beer (lager, light ales)
1 12 oz can frozen pink lemonade concentrate
¾ cup thawed frozen Blackberries or raspberries
½ cup Vodka
Ice cubes
Lemon slices for garnish
How to make it:
In a large pitcher, combine the beer, lemonade concentrate, blackberries or raspberries and vodka. Serve over ice and garnish with lemon slices. Yep, that's it! You did it! Now pour yourself a big cold glass of beer punch (enjoy responsibly of course), kick back and sip away!
As always, please let me know how this turned out for you in the comments! We always love hearing your feedback.
"slurrrrrrp" Cheers!
Ashley