The Mr Beer brewing systems have grown with the new one gallon glass fermenters. These starter kits allow you to dip your toes into the home brewing world and see what it is all about.
Shock the Moon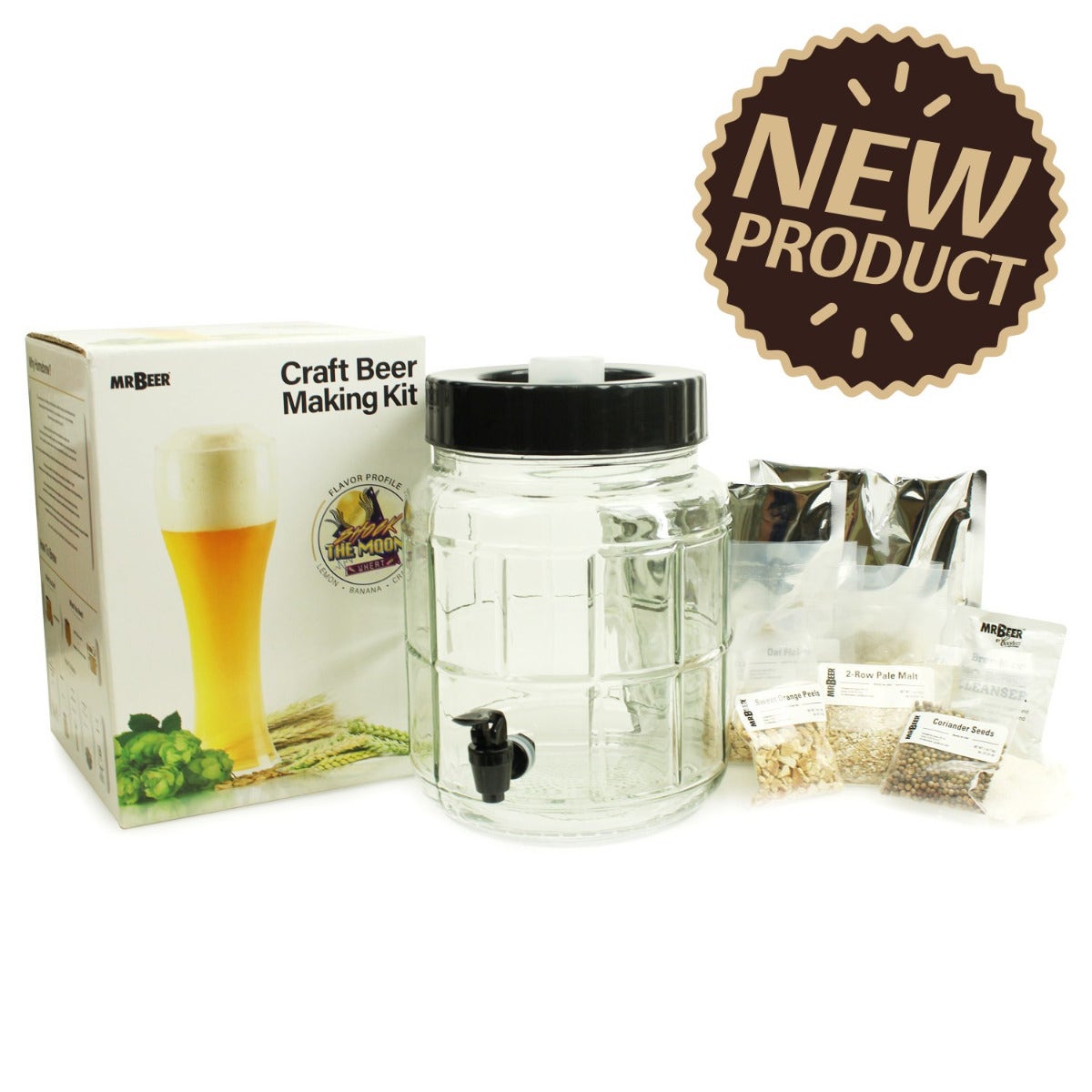 Your kit will include things like dried malt extract which iwll make your brewing easy and that is makes the Mr. Beer systems great. However you also get the additional ability to tailor your brew with specialty grains, spices, and hops that can make this kit your very own.

We are super excited about these new range of kits because you have asked for them. We have heard you loud and clear and delivered a glass fermenter and grains in an all in one kit for you to enjoy. If you ever have any questions, the Mr. Beer team is here to help with our helpful customer service team.
Thunder Bay IPA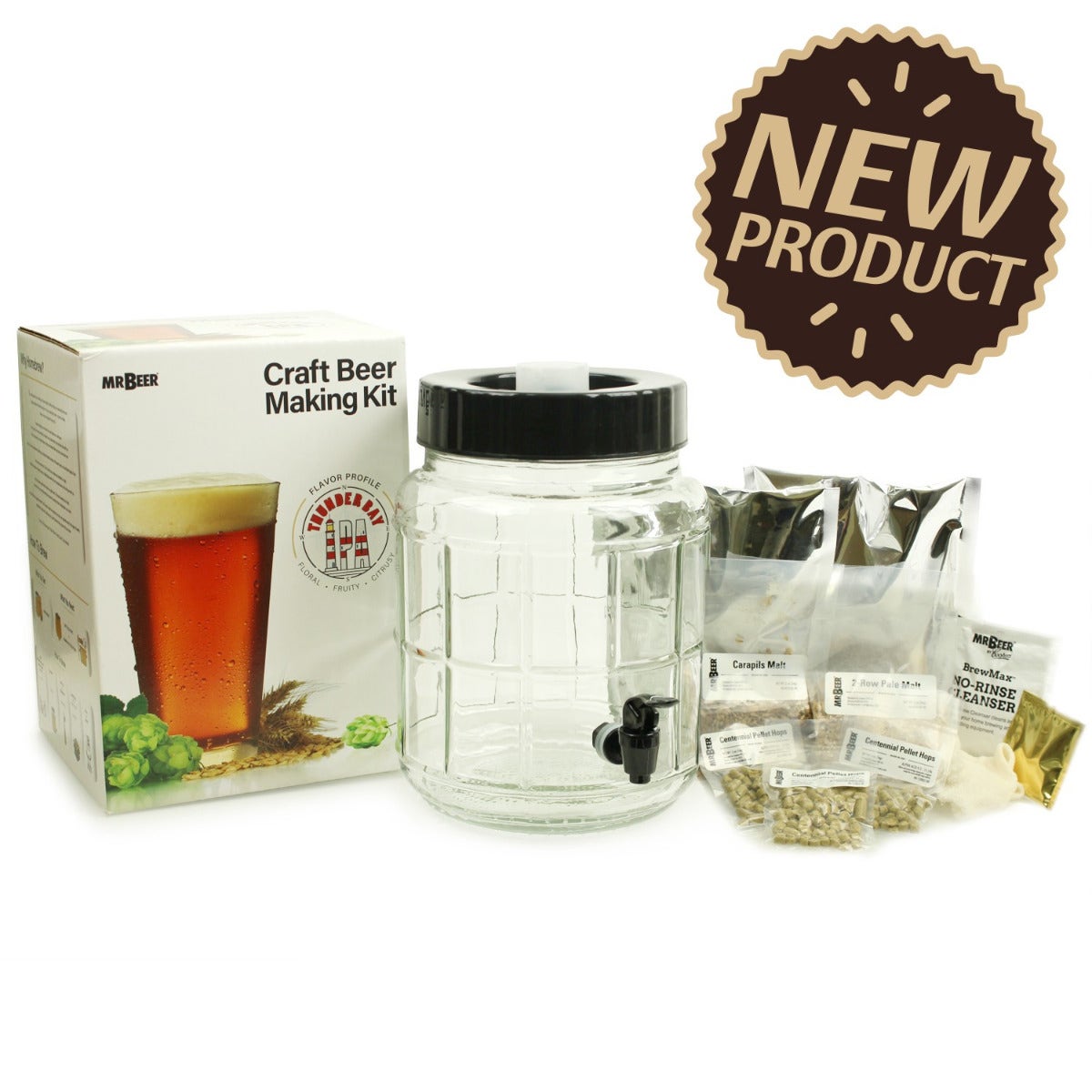 With this Specialty Grains Starter Kit, you'll brew a gallon of amber-hued Thunder Bay IPA in just a few weeks. Grapefruit & resinous pine notes dominate the nose, while the palate enjoys a significant malt body that balances the intense hop presence provided by the Centennial hops. A modest amount of IBUs makes this beer dependably drinkable, even among those that aren't typically into IPAs.
Learn More Here!
American Lager
Black Beer'd Porter
Grass Cutter Ale