Certain beers are just better during different parts of the year. Seasonal beer and styles have become very popular and add variety to what people drink throughout the year. You don't see a lot of people drinking an imperial stout in the middle of summer and you don't see a lot of Raspberry Fruit Beers in the winter. To make it easy for you, we've got some suggestions for what to brew up for Summer.
It's Summer, it's hot and the days just seem too long! Well let's shorten those days with some homebrew. Summer beers are usually easy drinking styles that are very refreshing and something that you can drink all day. Summer is the perfect season for Wheat Beers, Fruit Beers, IPA's, Sours or Gose's, Saisons, Lagers and Pilsners. These beers are all refreshing and perfect for quenching your thirst on a hot summer day.

If you are a new brewer, or only brewed a few times, we do suggest starting off with our Refills. They are a great way to learn the basics of brewing and get the routine down. If you're a seasoned brewer our refills are a great way to get a quick brew day in with amazing results.
Bavarian Wiessbier

Aztec Mexican Cerveza

A great summer refresher! With some subtle fruity flavor and hint of banana on the nose, this beer is an excellent choice to drink all summer long.

Brewmasters Tip

Wheat beers make a great base for Fruit additions. Just use any canned fruit, mix it up in your sanitized blender and pour it into your fermenter before you pitch your yeast. You can also add the fruit on day 7 of fermentation, just make sure all your equipment is sanitized.

Nothing says refreshing like a clean, crisp cerveza and a wedge of lime. This beer is perfect for lounging by the pool on those hot summer days.

Brewmasters Tip

Adding some lime during late fermentation will really spruce this beer up. Add the zest of two limes into a hop sack, then put it into a mason jar with the juice from the limes and add enough vodka to just cover the hop sack. On day 7 of fermentation pour the contents of the jar into your fermenter.
Grand Bohemian Czech Pilsner

American Lager

Just a classic clean refreshing beer, with some subtle hop notes. If you are not a fan of simple lagers or want some hop flavor in your beer, then this brew is for you.

Brewmasters Tip

Get 2 packets of Hallertau Hops and add one right after you take your boiling water off the heat, use the other packet for a dry hop. On day 7 of fermentation using sanitized scissors open the packet of hops and slowly pour them into your fermenter.

A classic summer beer. This beer is very refreshing and easy drinking. If you want a brew that everyone will like for your pool party, then this is a must brew.

Brewmasters Tip

Turn this into a true lager and get a packet of S-23 Dry Lager Yeast to brew with. Make sure that you can ferment at a temperature of 53.6-59° F.

Our Recipes are a combination of different ingredients to create a style of beer. We are always coming out with new recipes and test everything before we launch it to make sure it's an amazing brew. We selected some of our favorite recipes to showcase the versatility of this seasonal recipes and how truly amazing they can be. We recommend brewing the following 7 recipes in order to experience different flavors and step up your brew game. If you've got a few brews under your belt, then dive in and let's get brewing.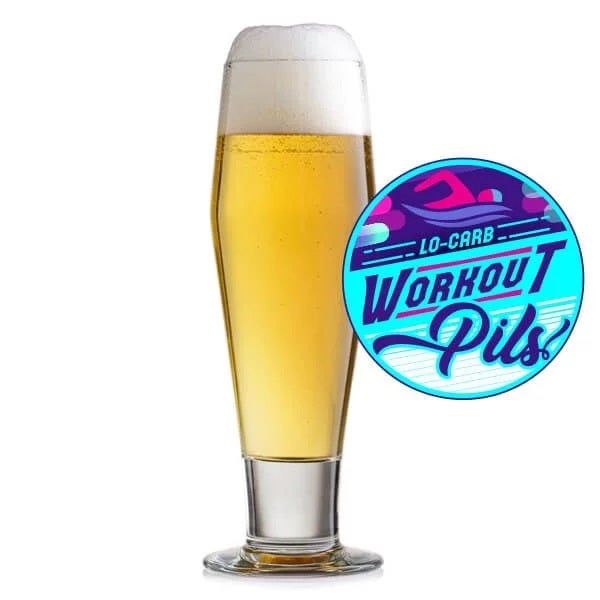 Workout Pils
If you're trying to maintain that summer bod then this beer will help you keep that goal. At only 96 calories and 5 carbs this beer is super light, refreshing and something you can enjoy knowing you're not racking up the carbs.
Brewmasters Tip
Don't forget to add Beano to this beer, yes Beano. It helps break down the complex sugars to simple sugars so the yeast can eat it all up and get the calories and carbs down.

Day After Day IPA

Salty Dawg Gose

As the name suggest this is a beer you can drink day after day, after day, after day. It has a light body and good hop flavor and aroma, for the perfect Sessionable IPA.

Brewmasters Tip

Hop bitterness and aroma will dissipate over time. Make sure to not let this one age for too long so you can enjoy those amazing hop flavors.

With grapefruit and a touch of tartness this is an ultimate summer thirst quencher. If you're a fan of sour beers this will be one you want to brew. The added grapefruit and sea salt create an "out of this world" taste.

Brewmasters Tip

Make sure to read the instructions and prepare ahead of time for this brew. You will need Grapefruit and Sea Salt for your brew day.
Easy Peesy Blu Wheat

Thomas Tank's Farmhouse Ale

Just as the name implies, this beer is an "easy peesy" brew with great taste. Adding Blueberries and Vanilla, makes it extremely refreshing on a warm summer day.

Brewmasters Tip

If you want a little more vanilla out this brew, then add an extra teaspoon of Vanilla Extract or add 1-2 vanilla beans to brew. Add them when you take your pot of boiling water off the heat.


Part of the Clone Zone this beer is like Boulevard Tank 7 Farmhouse Ale. This Saison style beer has all kinds of funky farmhouse flavors and aromas. It's an easy drinking beer that is perfect for relaxing and watching those summer rains come in.


Brewmasters Tip

Saisons typically taste very good young as you get all those funky flavors early on. So, don't let this beer age too long or it might lose some of its unique aspects.
Belgian Blanc Whitbeer

Foggy Days California Common

With a hint of orange and coriander this beer is a true replica of Blue Moon or Shock Top. It's refreshing and is the perfect beer to drink all year long, but you can't beat enjoying this beer on a hot summer day.

Brewmasters Tip

If you want to get a little more orange flavor out of this beer add a second orange to the mix. You could also squeeze the juices from the oranges to get some additional flavor.

California Common's are a funky unique style of beer. If you are familiar with Anchor Steam than this beer is the homebrewed version of that. It's easy to drink and perfect to enjoy on a beautiful summer day.

Brewmasters Tip

If you have never brewed this style of beer before it is unique. It uses a lager yeast usually fermented at cold temperatures but this beer ferments warm to create amazing flavors that can't be replicated any other way.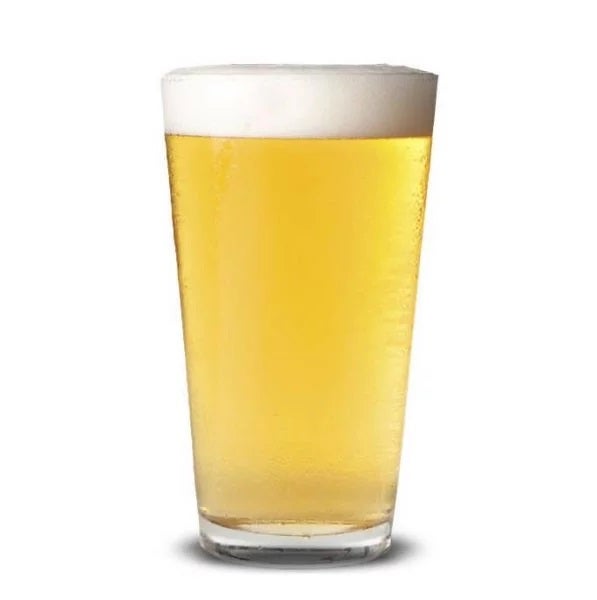 Beach Babe Blonde Ale
A traditional blonde ale but the addition of limes makes this an awesome summer refresher. It is an easy drinking beer that you will want to have ready all summer long.

| | |
| --- | --- |
| Watermelon Wheat | Saison Du Miel |
| | |
| Summer is all about watermelon and wheat beer, so why not combine them! This recipe has you add 2 cups of watermelon juice to turn this beer into the ultimate summer beer. Keep some of these around for your next pool party and everyone will thank you! | A traditional Saison with 1 cup of honey will add sweetness to all those funky flavors. If you are not sure you like Saison's then this is the one to brew to introduce you to the style. |
| | |
| | |
| --- | --- |
| Fresco Chili Lime Cerveza | Workout IPA |
| | |
| Just Yes! A spiced beer with a hint of lime, there is nothing else like it. You get the spicy notes from the Jalapenos and then a little kick of lime to wash it all down. If you are a fan of spicy beers, this will soon become your favorite. | Part of our workout series this beer has only 110 calories and 6 carbs so it's perfect to help maintain your awesome physique, or lack thereof, for summer. With the additional of Citra and Centennial Hops this beer is crisp and refreshing and packs some bitterness and hop aroma. |
| | |
| | |
| --- | --- |
| Seawench Gose | Dead & Berried Saison |
| | |
| Another sour beer and part of the Clone Zone. This beer is a clone of Dogfish Head's SeaQuench. 3 Limes and Sea Salt just make this beer the ultimate summer crusher. | A unique take on a Saison by adding Boysenberries. This beer takes the Saison style to a whole new level. The addition of fruit adds some sweetness to the beer and an amazing color that will wow your friends. |
| | |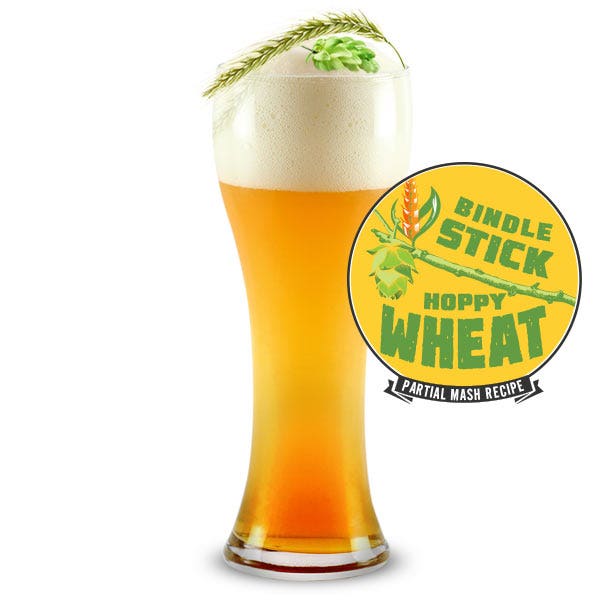 Bindlestick Hoppy Wheat
Our number one summer brew is the Bindlestick Hoppy Wheat. This beer has the great wheat base and the addition of Ekuanot hops adds such a different flavor to the beer. It's easy to drink, refreshing and the hops add some bitterness and aroma to round out this amazing beer.