Certain beers are just better during different parts of the year. Seasonal beer and styles have become very popular and add variety to what people drink throughout the year. You don't see a lot of people drinking an imperial stout in the middle of summer and you don't see a lot of Raspberry Fruit Beers in the winter. To make it easy for you, we've got some suggestions for what to brew up for Fall.
Fall is here! It's time for cooler temperatures and pumpkin spice everything, including beer. Fall also kicks off the start of Oktoberfest which is a great time to enjoy homebrew's with friends and family. Typically, some of the more popular styles for this time of the year are pumpkin beer or beers with a little spice added to them, Oktoberfest style beers or Marzen's, Red or Amber Ale's and Brown Ale's to name a few. Fall beers are typically easy drinking with more malty flavor and less bittering hop flavor. So, grab a beer, kick back and check out our list of fall brews that you need to get in that fermenter this year.

If you are a new brewer, or only brewed a few times, we do suggest starting off with our Refills. They are a great way to learn the basics of brewing and get the routine down. If you're a seasoned brewer our refills are a great way to get a quick brew day in with amazing results.
Oktoberfest Lager

American Ale

A great summer refresher! With some subtle fruity flavor and hint of banana on the nose, this beer is an excellent choice to drink all summer long.

Brewmasters Tip

Wheat beers make a great base for Fruit additions. Just use any canned fruit, mix it up in your sanitized blender and pour it into your fermenter before you pitch your yeast. You can also add the fruit on day 7 of fermentation, just make sure all your equipment is sanitized.

If you still need to have your hops but want to have some fall feels then this beer is for you. A little darker color, a slight hint of malty flavor but with some good hop aroma and bitterness.

Brewmasters Tip

AIf you want to get a little more hop aroma out of this to a dry hop with 1/2oz of Mosaic Hops. On day 7 of fermentation using sanitized scissors open the packet of hops and slowly pour them into your fermenter.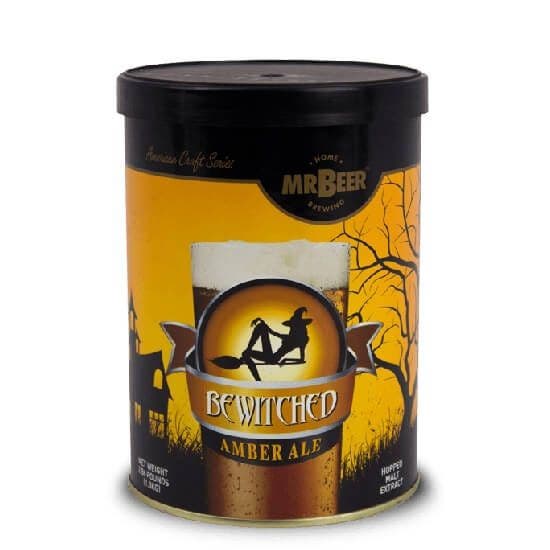 Bewitched Amber Ale
Just a great tasting amber ale, this beer has it all. An awesome light amber color, great malt flavor and just that hit of bitterness to balance it all out. Making this beer a must brew for anyone who is unsure what style of beer they like; the Bewitched Amber Ale pleases all.
Brewmasters Tip
If you are one that enjoys hops you can get a 1/2oz packet of Amarillo hops and add them right when you take your pot of boiling water off the heat. This will add some great hoppy aromas to this brew.


Our Recipes are a combination of different ingredients to create a style of beer. We are always coming out with new recipes and test everything before we launch it to make sure it's an amazing brew. We selected some of our favorite recipes to showcase the versatility of this seasonal recipes and how truly amazing they can be. We recommend brewing the following 7 recipes in order to experience different flavors and step up your brew game. If you've got a few brews under your belt, then dive in and let's get brewing.
Blackeye Bock

Uncle Monkey's Dunkel

This beer is awesome, it's a clone of Shinner Bock and a perfect beer to dive into fall with. If you want to dabble, in a little fall brew to test out this is the brew for you.

Brewmasters Tip

To get this beer true to style it is best to brew it with S-23 Dry Ale Yeast. Make sure that you can ferment at a temperature of 53.6-59° F.


This beer an awesome dark lager and style that is a classic. With floral aroma and rich caramel malt sweetness this beer will amaze you. It's simple to brew but packs some great flavors.


Brewmasters Tip

To get some great flavor out of this beer once it is bottled let it lager condition, letting it set for 4-6 weeks at 55° F and then do 2-3 weeks at 38° F.
Pumpkin Rising Spiced Amber Ale

Zombie Fest Lager

Yes! Pumpkin beers, say what you want about pumpkin beers, but this one will change your mind. It's a simple brew but with the help of some additional ingredients like pumpkin puree, brown sugar and pumpkin pie spice this brew turns it to the pumpkin beer to rule them all!

Brewmasters Tip

Make sure to read the instructions and prepare ahead of time for this brew. You will need some additional ingredients and you have to bake the pumpkin puree. Make sure to follow the directions!

A true German Lager, this beer has hops, malt, grains, and a lager yeast! If you really want the taste of Oktoberfest, then you need to brew this beer.

Brewmasters Tip

Let this beer age for a little longer than you usually do. That will help bring forward some of the malt flavors and get you that Oktoberfest taste that is one of a kind.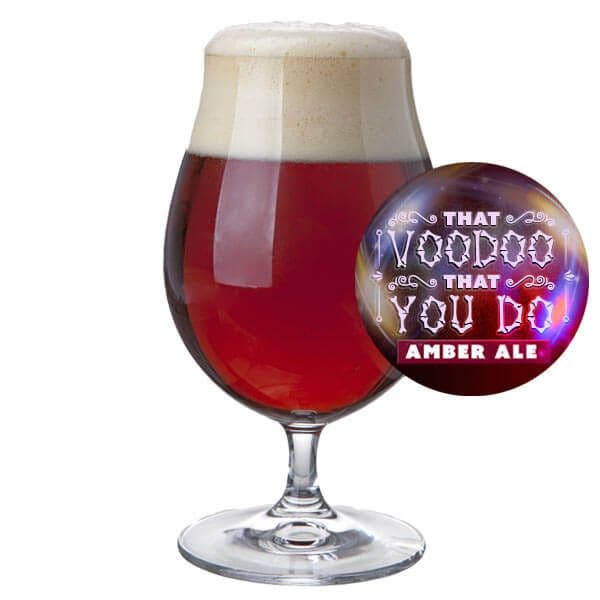 That VooDoo That You Do Amber Ale
One of our all-time favorite and bestselling recipes! This beer is very simple to brew but with the addition of brown sugar it provides a unique twist and flavor that is unprecedented.

| | |
| --- | --- |
| Pumpkin Spice Ale | Witch's Flight Brown Ale |
| | |
| A little pumpkin puree, a little mulling spice, this beer just has everything nice! With the use of the T-58 yeast with the pumpkin creates a unique experience when it comes to pumpkin beers. If you love pumpkin everything, then you need to brew this. | This beer is for those who can't give up their hops but want a little darker beer with some malty flavor backed by some hop aroma. If you are a fan of IPA's then you should brew this for fall, you will not be disappointed. |
| | |
| | |
| --- | --- |
| Oktoberfestivus German Amber | Punkin Lager |
| | |
| It's a festivus for the rest of us! Taking out Oktoberfest refill and adding some hops and DME make this an awesome German style beer. This is great if you can't brew a true lager but still want that awesome Oktoberfest taste and flavor. | Combining the best two things, our Oktoberfest Refill and Pumpkin Puree! A super simple brew that brings out some amazing pumpkin flavor. This beer combines the best 2 things about fall, Oktoberfest and Pumpkin! |
| | |
| | |
| --- | --- |
| Munich Malt Monster Doppelbock | Yule Like This Ale |
| | |
| A big beer, hitting your glass at around 9% ABV! This is a great brew as you get closer to the end of fall as it packs that high ABV to keep you warm on those cold nights. | We are not kidding, you will like this Ale. With some grains, and extras like sugar and mulling spices this beer will be great to share for the holiday season. |
| | |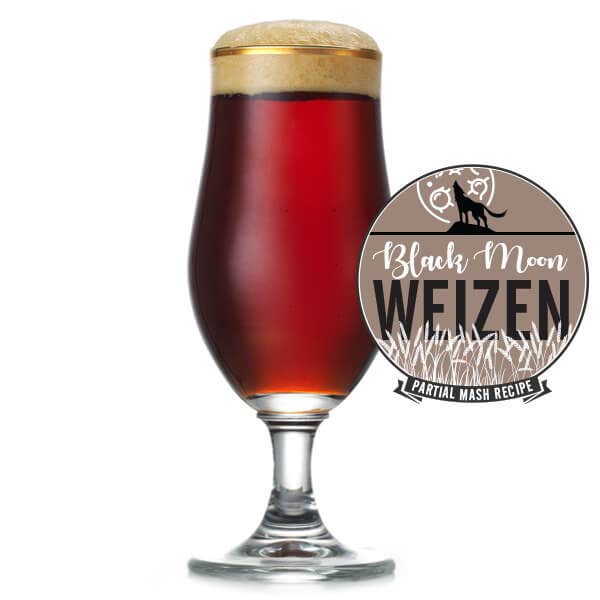 Black Moon Dunkelweizen
This thing just has a lot going on. It's full of ingredients and complex amazing flavors. If you are looking to brew a beer that is just over the top for fall, then this it. The variety of flavors you get when you drink this will blow you and everyone away.