Certain beers are just better during different parts of the year. Seasonal beer and styles have become very popular and add variety to what people drink throughout the year. You don't see a lot of people drinking, an imperial stout in the middle of summer and you don't see a lot of Raspberry Fruit Beers in the winter. To make it easy for you, we've got some suggestions for what to brew up for Spring.
Spring has sprung! Those short, cold winter days are a thing of the past. It's time to get some sun, enjoy the outdoors and some lighter beers. Spring is a unique time for beers. There is no one type of style that can be associated with Spring. We feel that it is made of different styles, Lager's, IPA's, Saisons, Pale Ales and many more. Spring is finally a time when you can say goodbye to those big ole' beers and go for something lighter. We put together our list of what you should brew up for spring this year.

If you are a new brewer, or only brewed a few times, we do suggest starting with our Refills. They are a great way to learn the basics of brewing and get the routine down. If you're a seasoned brewer our refills are a great way to get a quick brew day in with amazing results
Golden Ale

Northwest Pale Ale

The perfect beer for spring and one of our most popular refill cans. This beer is light in color but still has some great flavors.

Brewmasters Tip

Turn this Golden Ale into a funky Belgian Golden Ale by using T-58 Dry Ale Yeast instead of the yeast that comes with the can.

The perfect beer for spring. Has just the right amount of bitterness and ABV to still pack a little punch for those who want that extra kick of ABV.

Brewmasters Tip

If you want a little more hop flavor from this one, dry hop it with some Cascade Hops. At the 7-day mark of fermentation, open the lid and pour in the bag of hops. It will put this pale ale over the top.
American Ale

American Lager


A well-balanced beer for those who want an even taste of Hops and Malt in their beer. This beer is a little darker than most but still packs a good hop flavor and aroma.

Brewmasters Tip

Brew this as a deluxe refill to kick up the ABV and get more malt flavor out of the beer. This will dull the bitterness but add more sweet malty goodness.

A classic year-round beer. This beer is very refreshing and easy to drink. If you want a brew that everyone will like for your pool party, then this is a must brew.

Brewmasters Tip

Turn this into a true lager and get a packet of S-23 Dry Lager Yeast to brew with. Make sure that you can ferment at a temperature of 53.6-59° F.

Our Recipes are a combination of different ingredients to create a style of beer. We are always coming out with new recipes and test everything before we launch it to make sure it's an amazing brew. We selected some of our favorite recipes to showcase the versatility of these seasonal recipes and how truly amazing they can be. We recommend brewing the following 5 recipes to experience different flavors and step up your brew game. If you've got a few brews under your belt, then dive in and let's get brewing.
Belgian Blanc Witbier

Surly Dog IPA

A traditional style German Witbier perfect for springtime. With the addition of coriander seed and orange zest, this beer is perfect to enjoy as the weather warms up.

Brewmasters Tip

Make sure before you brew this recipe that you get the extra ingredients of coriander and one small orange. These additions take this brew to the next level.


A bitter yet well balanced IPA. This will be your go-to IPA year-round. It's got high ABV and enough hop flavor to tingle those taste buds.


Brewmasters Tip

Hop bitterness and aroma will dissipate over time. Make sure to not let this one age for too long so you can enjoy those amazing hop flavors.
Santa Rita Pale Ale

The Best Haze of Our Lives

A classic pale ale. This beer is a hop-forward brew but with not much bitterness. You get some great aroma from the hops and this is perfect for drinking in spring.

Brewmasters Tip

Make sure to read the instructions and prepare ahead of time for this brew. This brew uses specialty grains so make sure you have everything you need before you start your brew day.

Hazy IPA's are extremely popular, so this is our take on it. This beer has a ton of hop aroma and packs so crazy complex flavors.

Brewmasters Tip

This brew has a lot of hops and a lot of grains. Make sure you read the directions and check all your ingredients before you get started to make sure that you have everything you need to brew.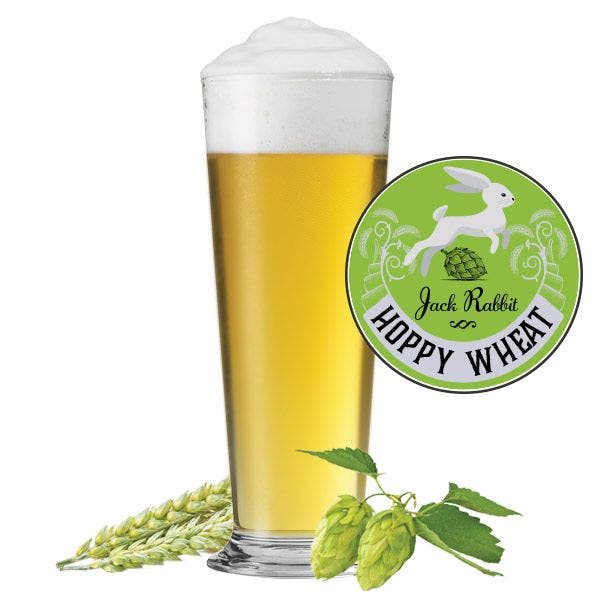 Jackrabbit Hoppy Wheat
Hoppy wheat beers are the best of both worlds. You get those awesome flavors usually associated with a what beer then backed up with some hop bitterness and aroma. This will surely become one of your favorite brews.
Brewmasters Tip
This beer will taste better young, so make sure to not let it age too long or the wheat and hop flavors will start to mellow over time.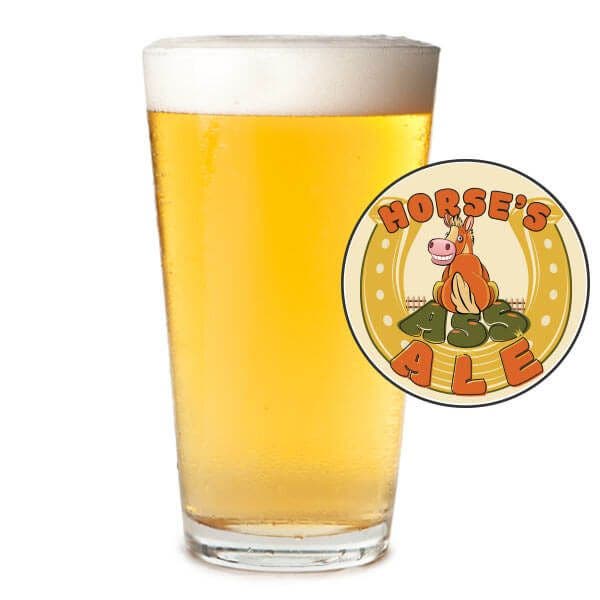 Horse's Ass ale
An awesome light drinking beer that is perfect for spring. With the addition of cascade hops, it adds the perfect balance to this beer.

| | |
| --- | --- |
| Rose's Rambling Irish Red | 3 Zombies IPA |
| | |
| A smooth malty beer that is just right for springtime. It is well balanced and goes down easy. | This beer will be the only zombies you want to see during springtime. It's packing all kinds of Citra hops to give it some amazing hop characteristics. |
| | |
| | |
| --- | --- |
| 5400 Second IPA | Pennsylvania Traditional Lager |
| | |
| This one takes a while to brew up but trust us. All that time you spend in adding hops will be well worth it in the end. You will be brewing this one again. | Our clone of Yuengling's Traditional Lager, this beer is perfect for spring, summer, fall, winter, heck its good all the time so you should brew it up for spring. |
| | |
| | |
| --- | --- |
| On the Mountain Pop Cream Ale | Phil-Hop-Sophy IPA |
| | |
| This beer is brewed with soda. We know it sounds odd, but it's really, really good. Trust us, you're going to want to brew this again and again. | This beer won't make you any smarter, but it is sure a darn good beer to drink during spring. With 9 packets of hops, you sure won't miss out on any hop flavors. |
| | |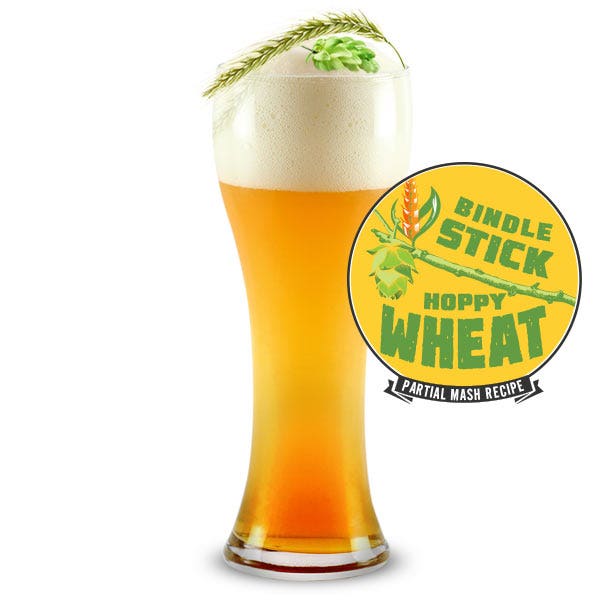 Bindlestick Hoppy Wheat
This beer has a great wheat base and the addition of Cluster hops adds such a different flavor to the beer. It's easy to drink, refreshing and the hops add some bitterness and aroma to round out this amazing beer.