Certain beers are just better during different parts of the year. Seasonal beer and styles have become very popular and add variety to what people drink throughout the year. You don't see a lot of people drinking an imperial stout in the middle of summer and you don't see a lot of Raspberry Fruit Beers in the winter. To make it easy for you, we've got some suggestions for what to brew up for Winter.
Winter has arrived and with that comes cold and snow! Unless you live in Tucson, AZ (where Mr. Beer is located) then it's just not as hot as summer, not really winter here. Anyway, with Winter comes the big beers, your stouts, barley wines, all those beers that will keep you warm during the cold months. There is nothing better than sitting by the fire enjoying a homebrew or few to help keep you extra warm and toasty. So grab your favorite brew and check out our list of must brew winter beers.

If you are a new brewer, or only brewed a few times, we do suggest starting with our Refills. They are a great way to learn the basics of brewing and get the routine down. If you're a seasoned brewer our refills are a great way to get a quick brew day in with amazing results
St. Patrick's Irish Stout

American Porter

It is required by homebrew law that you brew at least one stout during winter. Our St. Patrick's Irish Stout is perfect to brew up for the cold months.

Brewmasters Tip

Add 1oz of cooled espresso to each bottle when bottling to turn this into an awesome coffee stout.

If you are not a big fan of stouts and need something with a little more hop flavor, then this is for. This beer is still dark with a rich malty flavor but packs a slight hit from the hops.

Brewmasters Tip

Brew this as a deluxe refill to kick up the ABV and get a little more of those malty flavors in the beer.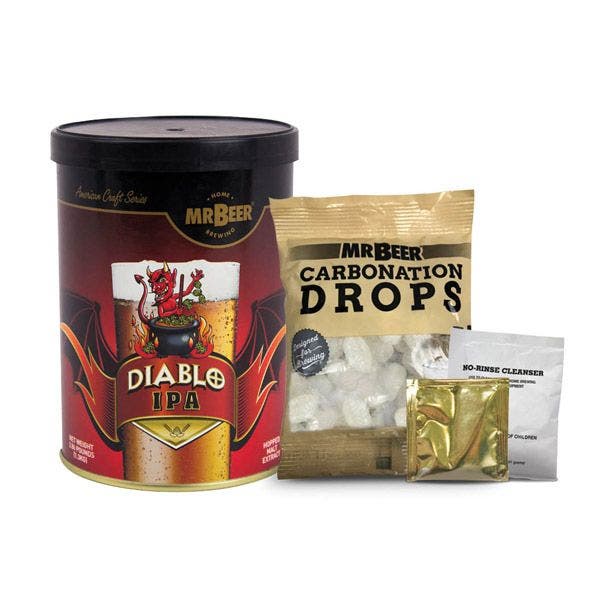 Diablo IPA
If there was one IPA for winter this would be it. A dark red color and lots of bitterness. This beer will keep you warm during those long winter nights.
Brewmasters Tip
If you want to get a little more hop aroma out of this to a dry hop with 1/2oz of Citra Hops. On day 7 of fermentation using sanitized scissors open the packet of hops and slowly pour them into your fermenter.


Our Recipes are a combination of different ingredients to create a style of beer. We are always coming out with new recipes and test everything before we launch it to make sure it's an amazing brew. We selected some of our favorite recipes to showcase the versatility of these seasonal recipes and how truly amazing they can be. We recommend brewing the following 4 recipes to experience different flavors and step up your brew game. If you've got a few brews under your belt, then dive in and let's get brewing.
Staggerback Stout

Crater Stout

A great big stout to keep nice and warm that is super simple to brew. Just be careful, after a few you will be staggering back a little bit.

Brewmasters Tip

Drink this beer a little warmer than most, around 50°F to 55°F. it will bring out an amazing and complex balance of malt and hops.


Part of our National Parks Series, this is a great big old stout. With some deep, rich flavor and a lasting head and silky mouthfeel.


Brewmasters Tip

If you want to get a little wild, and a shot of whiskey or bourbon to each bottle before bottling.
Breakfast Stout Eh

Lock, Stock, and Barrel

A clone of Founders Canadian Breakfast Stout, this is a must brew recipe. If you are only going to brew one stout this winter, make it this Breakfast Stout, Eh?

Brewmasters Tip

This beer has a ton of fermentable so make sure to put your fermenter somewhere safe in case it leaks during fermentation.

This is a bourbon barrel stout, what else do we need to say? This beer has everything you could possibly want in a stout.

Brewmasters Tip

Make sure to follow the directions carefully with this one! It has a ton of grans and additional ingredients.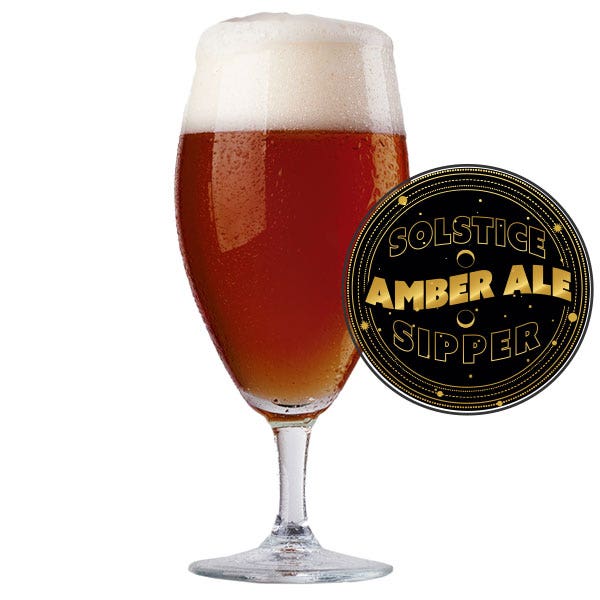 Solstice Sipper Amber Ale
This beer is the perfect brew for sipping on the Winter Solstice or just any day of the week. With the addition of honey, cinnamon, apricot and vanilla extract this beer has a lot of flavor going on.

| | |
| --- | --- |
| Rusky Business | Novacaine American Barleywine |
| | |
| A clone of North Coast Old Rasputin this beer is a great imperial stout. Coming in at 9.2% ABV after a few of these you might think the Ruskies are coming for you. | This name suits this beer perfectly. At almost 11% ABV you will be out cold after a few of these. Maybe your dentist will let you have a few of these before your next appointment? |
| | |
| | |
| --- | --- |
| Double Black Diamond American Stout | Gamayun Russian Imperial Stout |
| | |
| Just a big old stout that you will want to brew this winter. It will keep you warm and with its unique taste, this beer will challenge your pallet to a puzzle of sensory bliss. | Rich and complex flavors this stout will blow you away. With a variety of grains, it brings a variety of flavors that you can enjoy all winter long. |
| | |
| | |
| --- | --- |
| Cinnamon Dulce Stout | Nom Nom Dessert Stout |
| | |
| If you have ever wanted to drink a cinnamon roll, then this is the beer for you. Amazing flavor and a taste that will surprise you. | All you can say when you drink this beer is nom, nom. It tastes like an orange tootsie pop, no kidding! You need to try it. |
| | |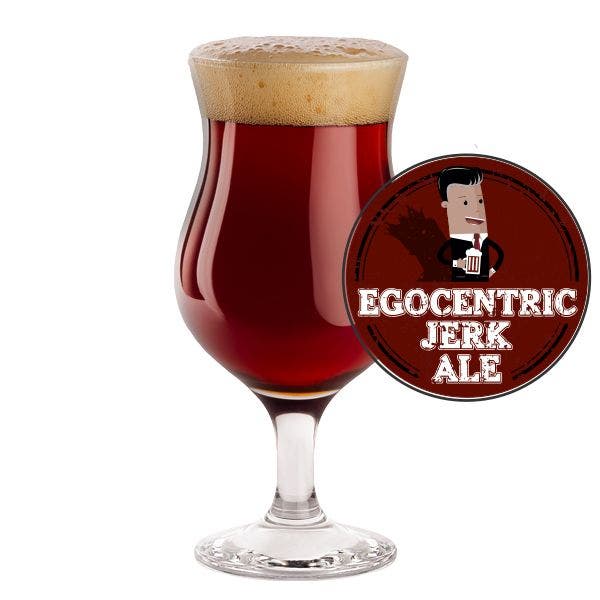 Egocentric Jerk
This beer will not turn you into a jerk, it is just really, really good. A clone of Stone's Arrogant Bastard this beer is good for winter, it just good for any time.