Stouts! Who does not love a stout? They are full of rich malty flavor and can have some amazing flavors added to them. Like coffee, vanilla, bourbon, oak chips, and maple syrup just to name a few. Perfect for dinking during the cold winter months but if you are a true stout fan, like hard core, then you drink them all year round. It could be 100+ degrees out and your sitting by the pool drinking an 11% bourbon barrel aged stout, oh yeah. If you are a stout fan one way or the other, you must get these beers on your to brew list.
The variety of stouts are far and wide. You have milk stouts, porters, Irish stouts, chocolate stouts, imperial stouts and many more styles. The most well-known stout around the World is Guinness, which would be considered a dry or Irish stout. In the late 18th century Stouts and Porters were brewing brewed in England and Ireland. The dark color came from the use of black patent malt. Stout was a term originally for used for a strong beer, so you could have Stout Porter or Stout Ale. Overtime and as breweries evolved Stout become its own style with a lot of varieties under its belt.

If you are a new brewer, or only brewed a few times, we do suggest starting off with our Refills. They are a great way to lean the basics of brewing and get the routine down. If you're a seasoned brewer, our refills are a great way to get a quick brew day in with amazing results.
St. Patrick's Irish Stout

American Porter

This refill is for true stout fans. If you enjoy the creamy, roasty, full flavored stouts, this is the brew for you. It has the complex flavors that you get from traditional stouts but is very easy drinking all year long.

Brewmasters Tip

If you want to turn this into an awesome Milk Stout get a package of Lactose Milk Sugar. You will add this at the same time you add your can of HME to the hot water.

This is a great beer if you are not sure if you enjoy dark beers or have not found a dark beer that you enjoy. It's very smooth and has some of the robust flavors you get from a stout with a lightly more hop flavor that you get from traditional ales. This beer is sure to please all.

Brewmasters Tip

If you want to kick this up a notch brew it as our Deluxe Refill. This will kick up the malt flavor in the beer and add to the overall mouthfeel and taste.

Our Recipes are a combination of different ingredients to create a style of beer. We are always coming out with new recipes and we test everything before we launch it to make sure it's an amazing brew. We selected some of our favorite stouts that showcase the versatility of stouts and how truly amazing they can be. We would recommend brewing the following 5 recipes in order to experience different flavors and step up your brew game. If you've got a few brews under your belt, then dive on in and let's get brewing.
Nilla Porter

This Porter is very drinkable and extremely smooth. With added Brown Sugar and Vanilla Extract this is a perfect sweet stout. You get some chocolate malt flavors with that hint of vanilla to create something that is easy to drink all year long.

Brewmasters Tip

If you want to really kick up the vanilla flavor, try adding a teaspoon of vanilla extract to each bottle on bottling day. Just make sure the equipment that you are using is well sanitized.

Sunday Morning Coming Down

If there ever was a beer to drink in the morning, then this beer is it! With a shot of espresso added to each bottle during bottling day this beer is sure to wake you up and keep you coming back for more.

Brewmasters Tip

The quality of coffee that you use when you brew will affect the flavor of the beer. If you want to get the best possible result then use the best espresso you can get your hands on. You won't be disappointed.
Barley's Chocolate Orange Stout

Chocolate and orange, you can't go wrong with that combination. This beer is super rich and the forward flavor of orange and chocolate that will blow you away. If you want a truly unique stout then you need to brew this.

Brewmasters Tip

This recipe has a lot of ingredients that you must provide and uses DME. Make sure to review the instructions and make sure you have everything you need before you start your brew day. Try using an orange vodka to really brewing out flavors.

Rusky Business

The Ruskies wish they had a beer this good. Part of our Clone Zone this beer is an out this world imperial stout that nails North Coast's Old Rasputin. If you like big beers and stouts with a ton of flavor you will want to brew this.

Brewmasters Tip

This beer has 3 cans of Irish Stout in it and ferments like crazy. We would recommend brewing this in our Brewmax 2G Fermenter to give your brew that extra head space. In you are going to brew this in your LBK just make sure it is somewhere safe incase it does overflow during fermentation. A cookie sheet works well for this.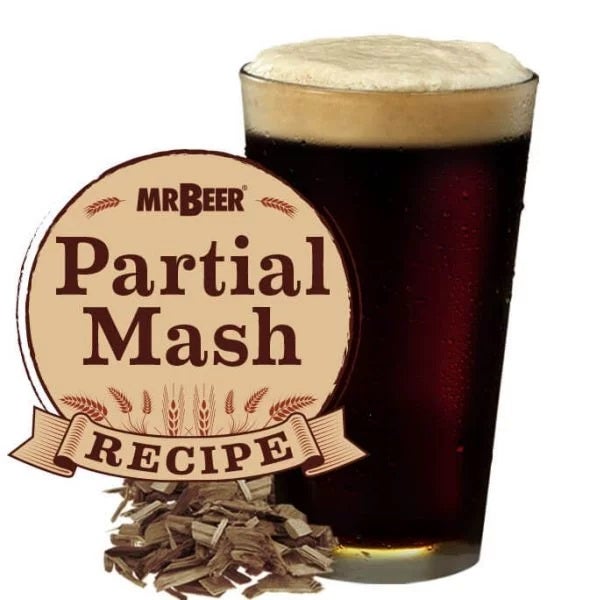 Lock, Stock and Barrel Stout
A whiskey barrel-aged imperial stout! Wow, that is all you will be able to say after you brew this beer. This is one of those recipes that when you drink it, you will be surprise that this was something you created. For any stout fan this is a must brew beer and one to share with all.
Brewmasters Tip
This beer has a whole lot going on and a lot of ingredients to keep track of. Make sure you have everything you need before you start your brew and read the instructions ahead of time. This is a big beer so it will age very well.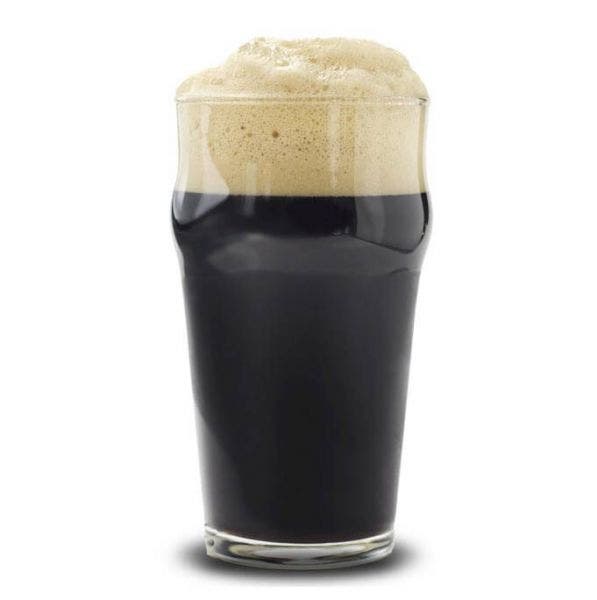 Shameless Stout
The simplicity of this brew is awesome and the flavors you get out of it are amazing. Our best-selling stout and one that our customers brew over and over again. It's perfect for drinking all year long and is as close to a Guinness as you can get.

| | |
| --- | --- |
| Workout Stout | Staggerback Stout |
| | |
| This is a low-carb, low-calorie stout and is also a dry stout. If you are looking for that very dry finish that you get from traditional Irish Stout's than this will be right up your alley. | Despite the simplicity of ingredients in this brew it packs amazing flavor. Incredibly simple to brew with incredibly complex flavors. |
| | |
| | |
| --- | --- |
| Angry Bovine Milk Stout | Double Black Diamond American Stout |
| | |
| With Lactose Sugar and Cacao Nibs, this is an ideal representation of a Milk Stout. It has the malty rich flavors that come with any stout but with a refreshing flavor and hints of milk and chocolate. | A big but simple stout. With 2 cans of our St. Patrick's Irish Stout and a small hop additional this beer is a true to style stout. Big on complex flavors and simple brewing. |
| | |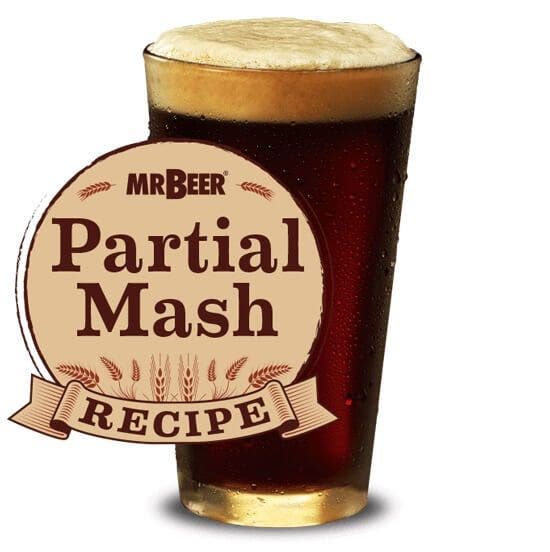 Sticky Wicket Oatmeal Stout
Not a style you see all the time but a style you will want to brew all the time. With the blend of grains and oats it has flavors of a traditional English stout. It's easy drinking and one you can brew all year long.