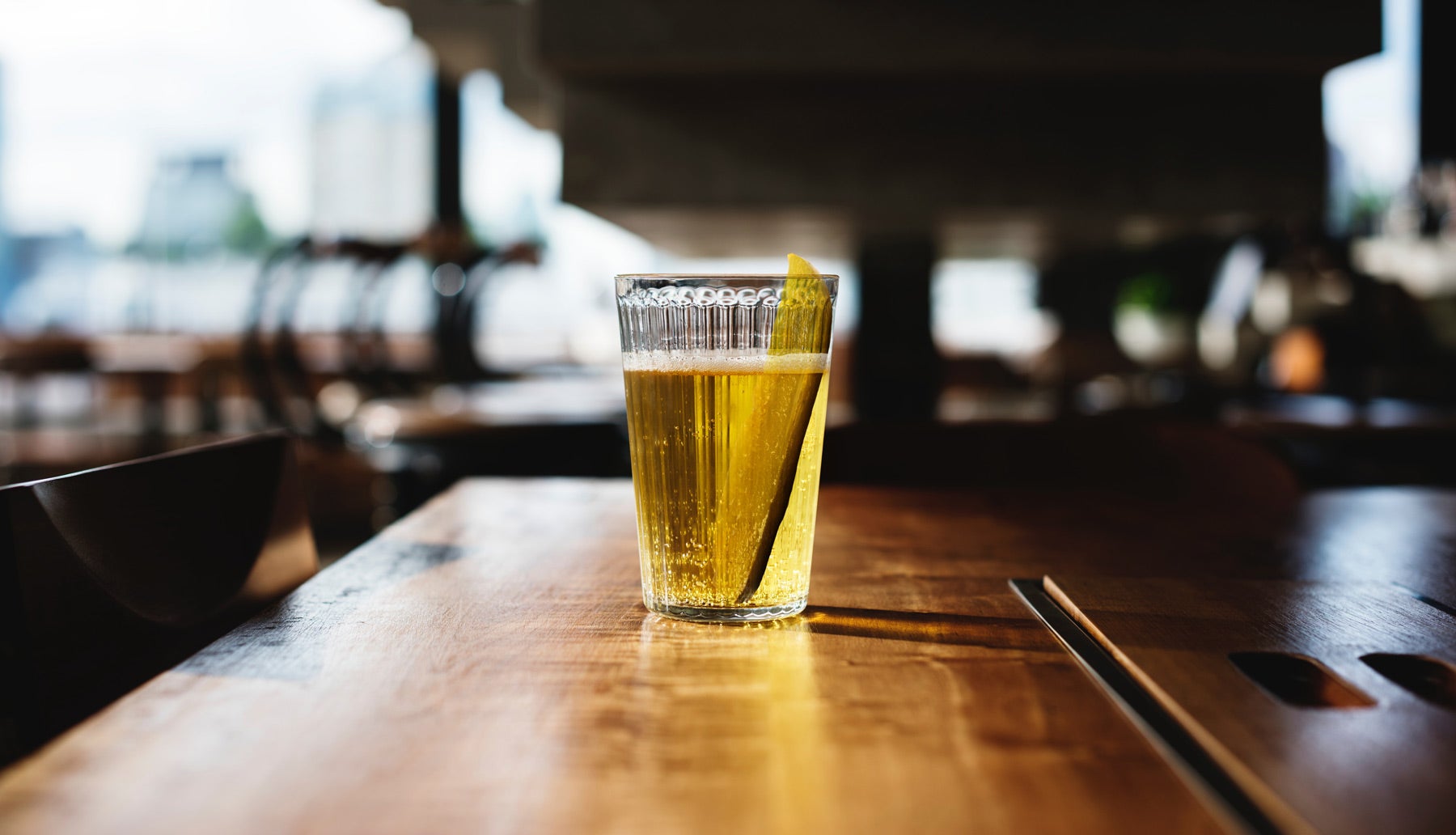 It's HOT and we are deep in the pit of Summer down here in Arizona. We are staying cool and hydrated with a few "old faithful" remedies… Lots of water, Cold beer, and cold beer pickles! Yes, we're slightly bloated, but a 5-minute walk outside in an environment similar to the surface of the sun sweats it out of you pretty quickly. Jokes aside, I figured it might be a good time to share this delicious, beer-infused pickle recipe with you! If you love pickles and you love beer, then you must try these puppies. Not only are these tasty but they are much quicker and easier to make than traditional pickles. This recipe uses our "Long play IPA" but feel free to switch that out with an IPA of your choice! Now, let's crack open a cold and make some pickles!
What You Need:
1 LB Kirby pickles
12 oz Long Play IPA or other IPA
¼ cup purified water
2 cups Apple Cider vinegar
1 cup sugar
1.5 tablespoon Kosher salt
.25 teaspoons of black peppercorns
.25 teaspoons Yellow Mustard seed
.25 teaspoons Black Mustard seed
2 cloves of smashed garlic (Use more if you really love garlic)
.5 teaspoon red pepper flakes
1 sliced jalapeno (remove the seeds if you are sensitive to spice)
Several (4-6) Sterilized wide mouth mason jars
Sterilized Mason jar lids
OPTIONAL: One Fresno or Chipotle pepper thinly sliced
Instructions:
Wash and dry the cucumbers.
Combine the water, beer, vinegar, salt, and sugar in a small pot and bring to simmer. Stir to dissolve sugar and salt and let cool down completely. This step is very important not to rush!
In your sterilized mason jars, arrange the cucumbers and the sliced peppers, and add the peppercorns, mustard seed, garlic, and chili flakes.
Fill the jars with the cooled-down pickling brine and make sure the pickles are submerged, if you happen to own some pickle weights, now is a good time to use them. Close the lids and store them refrigerated. Turn jars upside down and back up every day. Pickles should be ready in about 7 days.
There you have it! Beer pickles!
I hope you enjoyed this recipe and if you make it, please let us know in the comments what you think! I love hearing your suggestions for what kinds of beer-infused recipes you would like to see here on the blog, so don't be shy.
Until next time, Cheers! "Chomp, chomp"