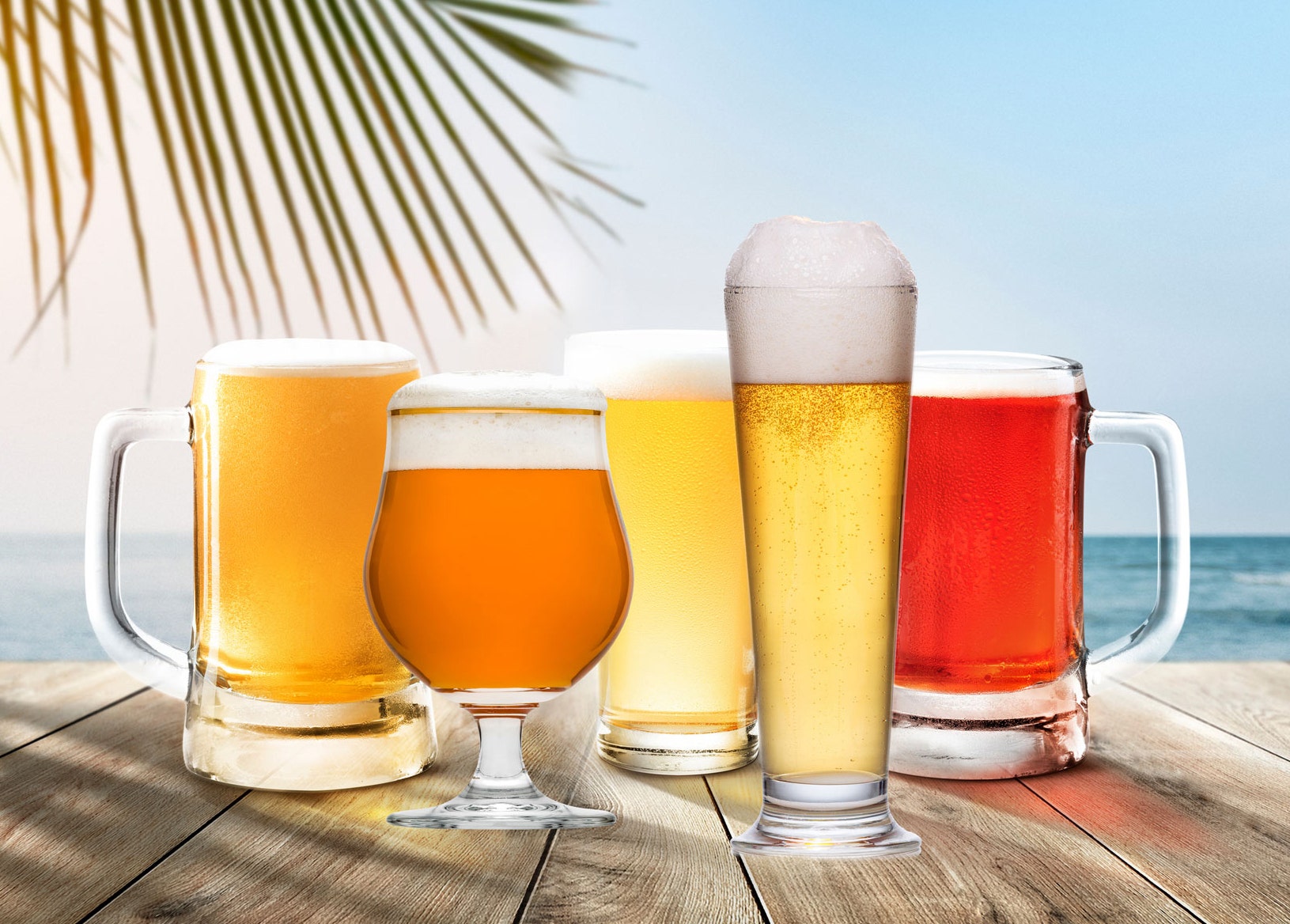 Looking for some "new" brews to cool down with this Summer? If so, start here! Below, you find 5 great commercial summer beers AND if you enjoy them, we've also included a Mr. Beer recipe that is similar for you to brew all year long!
1. LEINENKUGEL'S SUMMER SHANDY
"A true summertime classic, you can't go wrong with a shandy. Traditionally brewed using a blend of beer and lemonade, they make for an option that's as balanced, flavorful, and thirst-quenching as drinks come. Of all the bottled premixes available on the market, Leinenkugel's offering is easily the most well-known. And it's for good reason — you'll find the mix of Weiss-style wheat beer and natural lemonade to be a welcome respite after a long day spent out in the sun."
If you like that try brewing our Summertime Shanty
2. LAGUNITAS DAYTIME IPA
"A Session beer, great for warmer weather because the low alcohol content means you can throw back a few without catching too much of a buzz. And while most of the choices on the market are pretty bland experiences, Lagunitas' Daytime IPA is one option that actually manages to bring the flavor, too. Pouring a pale yellow in color, it's malty and simple with a high hoppy profile, all the while clocking in at just 98 calories a can."
If you like that then you need to brew our Day After Day IPA
3. 21ST AMENDMENT HELL OR HIGH WATERMELON WHEAT
"What says summer more than a juicy bite taken from a fresh watermelon? 21st Amendment decided to push the envelope and brew a wheat beer using the season's flavorful fruit. Before you write it off as craft candy in a can, trust us when we say that Hell or High Watermelon Wheat is subtler than you'd expect. Of course, the beer is undoubtedly on the sweeter side, but it's balanced out by a bready body and just a touch of bitterness."
If you are looking to quench your thirst this summer then brew our Watermelon Wheat
4. ALLAGASH WHITE
"Allagash White is quite the cult favorite within the world of craft beer, having garnered itself a sizeable following since it launched back in 1995. Although it's an enjoyable brew almost any time of year, we especially like it during the summer because of its crispness and appley-pear taste. It's worth noting that before sipping on this Belgian-style witbier, you should give the yeast a good rousing to stir up the sediment and soften the mouthfeel. Take our word for it — doing so makes a world of difference."
If you enjoy that beer then you need to brew our Belgian Blanc Witbier
5. SIERRA NEVADA SUMMER BREAK
"At 4.6% ABV and 30 IBU, Summer Break is already an impressively sessionable brew compared to most beers, and it's made even more so when you consider that it's a hazy IPA. Heaped with hoppy character, Sierra Nevada's offering tastes just as full-bodied and flavorful as any of its traditional IPA alternatives, albeit in a much more manageable format."
This is a must brew our Royal Juice NEIPA
If you try any of these, let us know what you think about them in the comments!
Cheers!
Ashley